All papers will be reviewed by two or three expert reviewers from the conference committees. After a careful reviewing process, all accepted papers will be published by IEEE(ISBN: 979-8-3503-0932-4), and submitted to IEEE Xplore, EI Compendex, Scopus for indexing.
Please submit your origin papers (already typesetting with conference proceedings templates) to 【Submission System】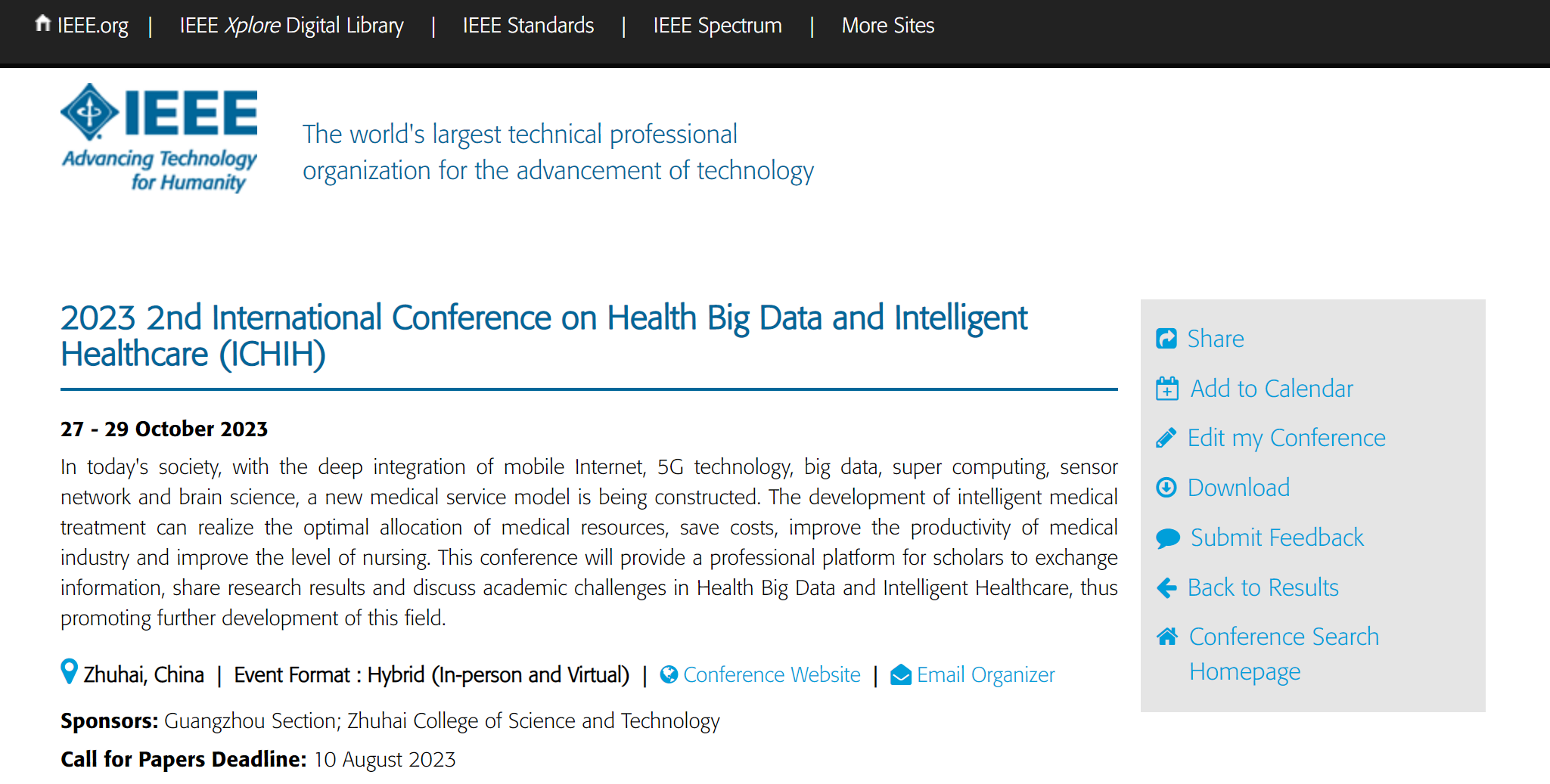 ICHIH 2023 has been approved by IEEE and being online on IEEE conference search (click)

Excellent papers will be recommended directly to the following or other suitable SCI journals
Journal 1 (ISSN: 1664-302X, IF=4.2+): Frontiers in Microbiology
Journal 2 (ISSN: 1615-7591, IF=2.3+ ): Bioprocess and Biosystems Engineering
Journal 3 (ISSN: 2210-6707, IF=4.624): Sustainable Cities and Society
Journal 4 (ISSN: 1433-7541, IF=1.41): Pattern Analysis and Applications
* Submission should be in WORD(.doc)format only, and specified templates will be given after evaluation.
*All submissions must not be less than 8 pages in length